Canal 337 is a beautiful industrial hall located in a renovated former church on the Central Canal just outside downtown Indy. There are two floors with great views of the skyline and the canal, and outdoor patio space is available on both floors. It is located in the renovated Buggs Temple, a historic church, along the Canal Walk.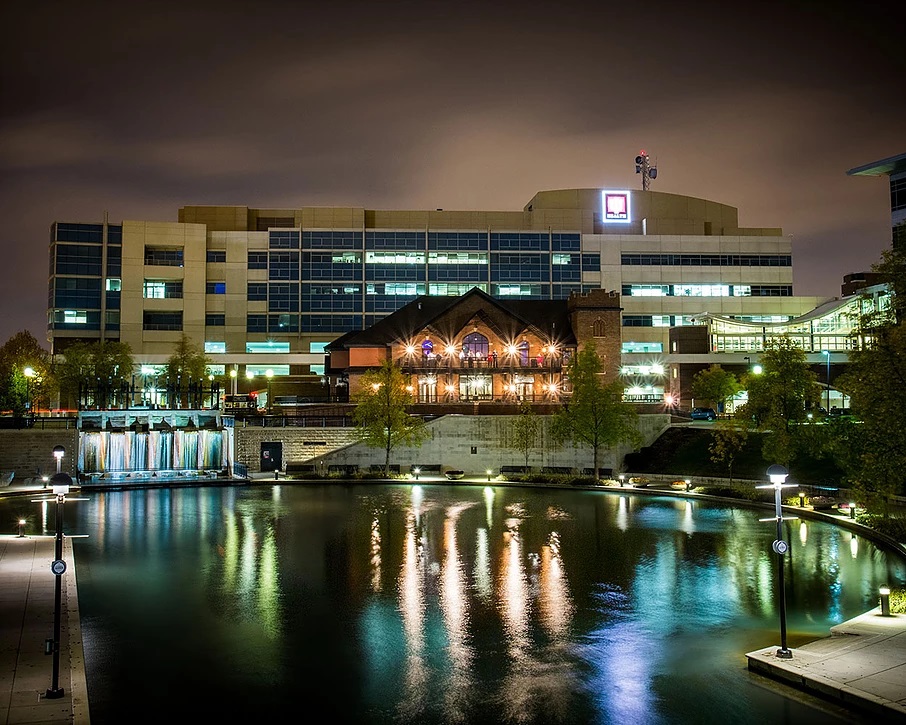 Much effort went into the renovation to updated the space and meet current code. It is handicap accessible, has an elevator and up-to-date HVAC system, and additional staircases.
Catering
Thompson Caterers of Distinction is the required vendor for all food, drink, and alcohol.
Details
Canal 337 – Website
337 W 11th Street
Indianapolis, IN 46202
317-542-8333