The Montage is an all-inclusive banquet hall located on the north side of Indianapolis. Managed by Kahn's Catering, this venue features four different event spaces, and the opportunity to combine three or all four rooms for larger events. Each room comes with a patio, large windows, and a private deck with lake views.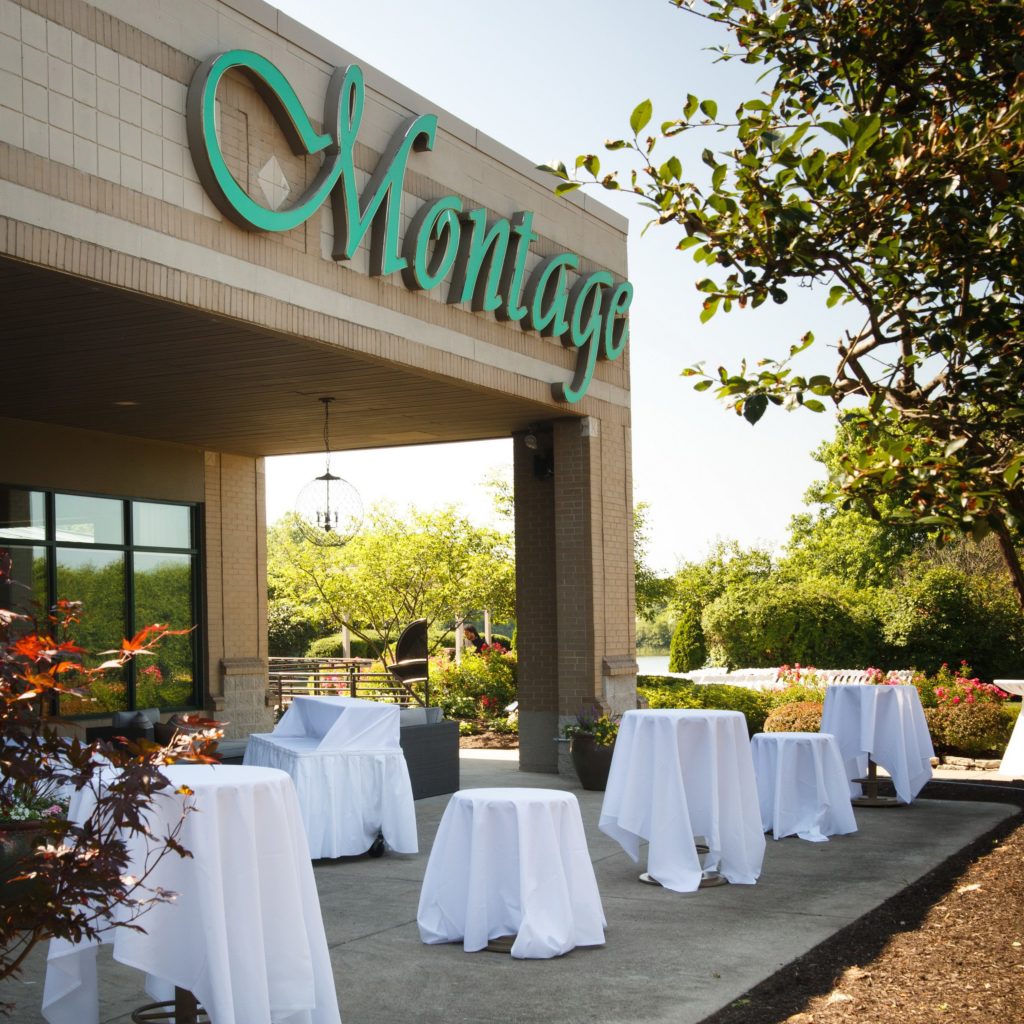 Cabernet Room
The Cabernet Room is the largest room available. It features wrap-around windows, a deck overlooking the lake, and a capacity of 300 people with a dance floor. On Saturday evenings, it must be rented with Montage's two smaller rooms in a package called "the Trio."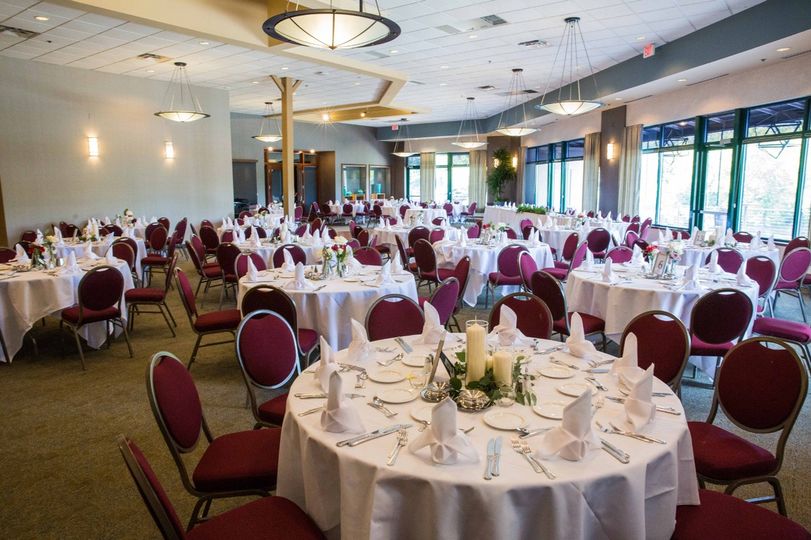 Riesling Room
The Riesling Room is the second largest space, with a capacity of 100 people with a dance floor. It also features panoramic windows, a larger deck, and it has its own separate entrance for your guests.
Cost of a Wedding at The Montage
The Montage has a room rental plus catering minimum pricing structure. Saturday Trio rentals are $1,500 for the room, with a $10,000 catering minimum. The Riesling Room runs $750 with a $5,000 catering minimum on Saturdays.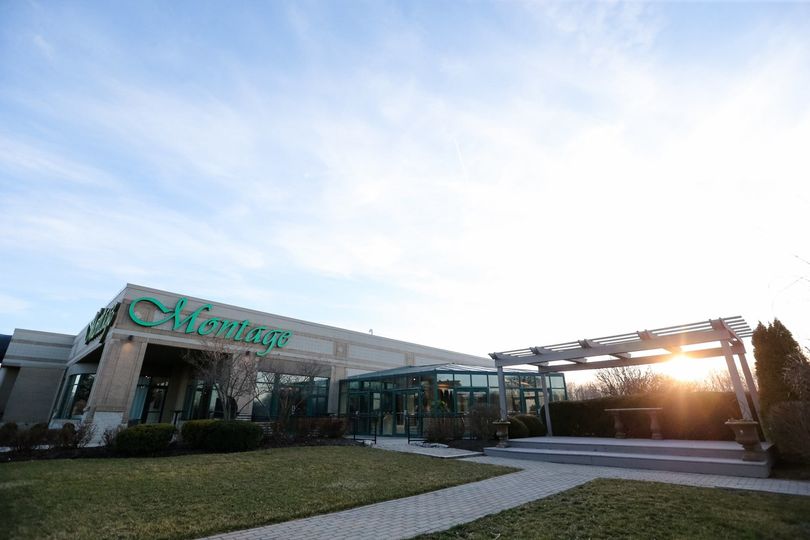 An outdoor garden ceremony space is available – limited to Trio or Full Facility rentals on Saturdays – for $500. Wedding suites included with a full building rental, or with the Trio at an additional cost of $1,000.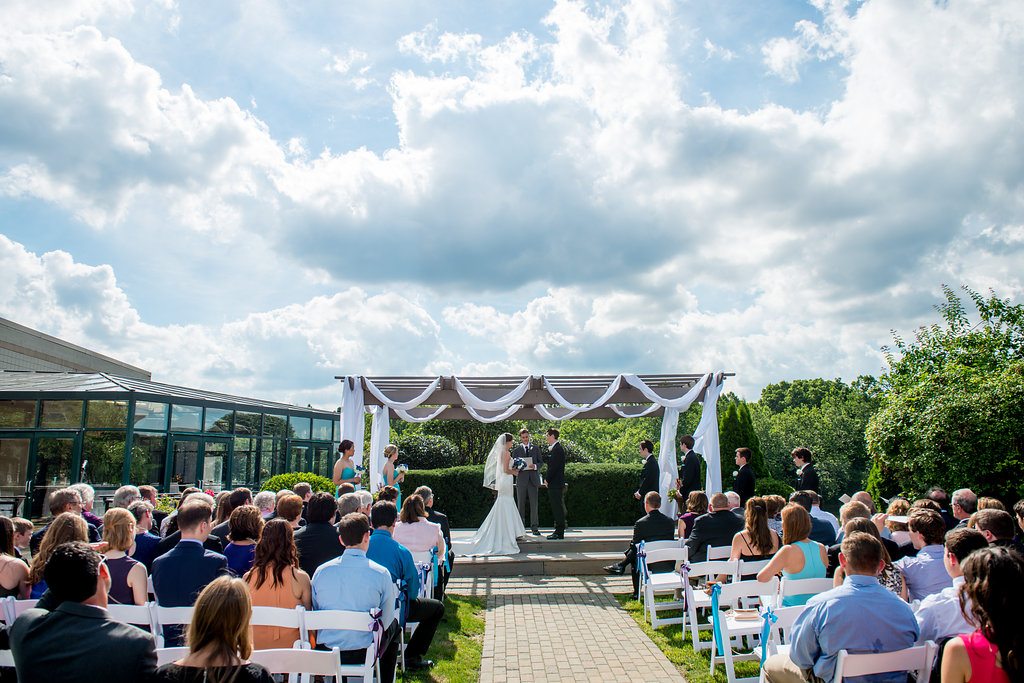 The Montage features a large, free parking lot.
Details
The Montage – Website
8580 Allison Pointe Blvd
Indianapolis, IN 46250
317-577-3663