The Cyrus Event Center is a red brick and stone beauty located in historic Lockerbie just east of the downtown core. This historic building was originally a church that was built in 1883, and reopened as this beautiful venue in 2017. It still retains much of the look and feel of a church, being a great option for couples that want a church-like setting without some of the restrictions a typical church wedding might present.
Two spaces are available to rent – the Grand Hall, located in the former sanctuary, and the Main Hall Ballroom in the basement. Both spaces can seat up to approximately 200 people.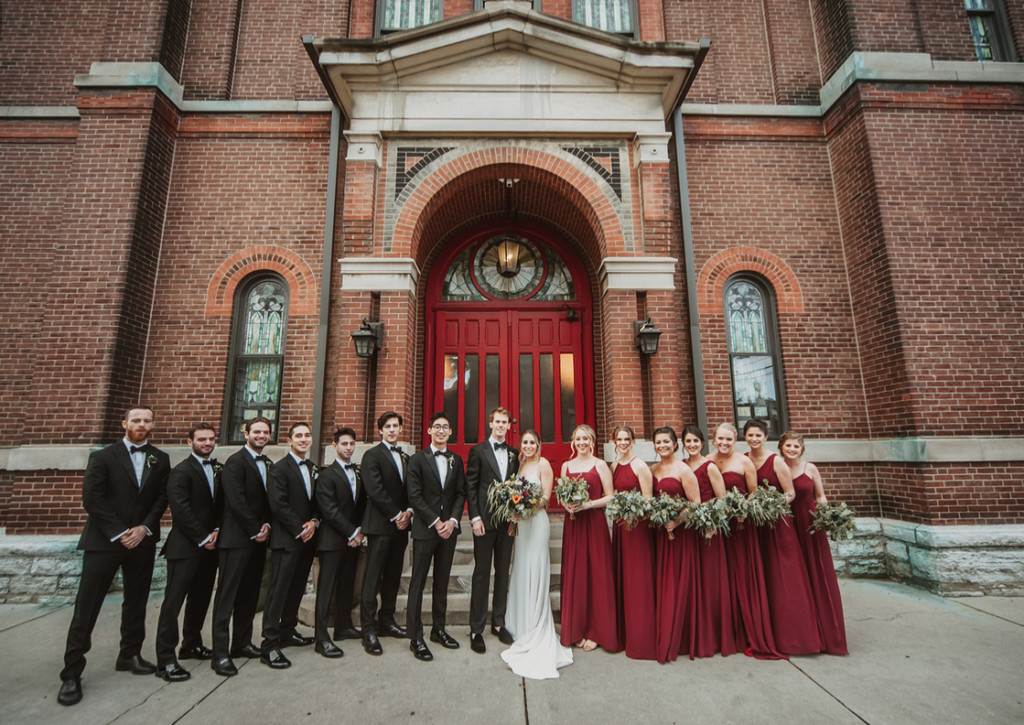 The Grand Hall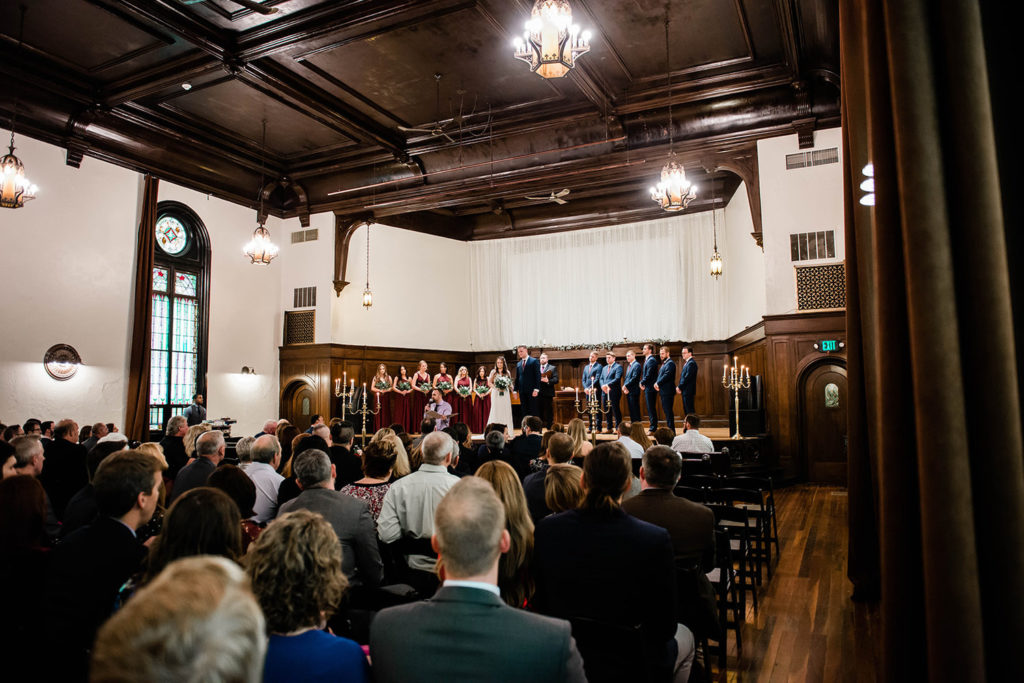 The Grand Hall lives up to its name, retaining the rough appearance of a historic church with stained glass windows, high ceilings, and an elevated stage that once served as the altar. Dark hardwood abounds in the floors, wainscotting, and ceiling, with original ornate detailing. This space most often serves as a place for wedding ceremonies, but the room can also serve as a reception hall.
The Main Hall Ballroom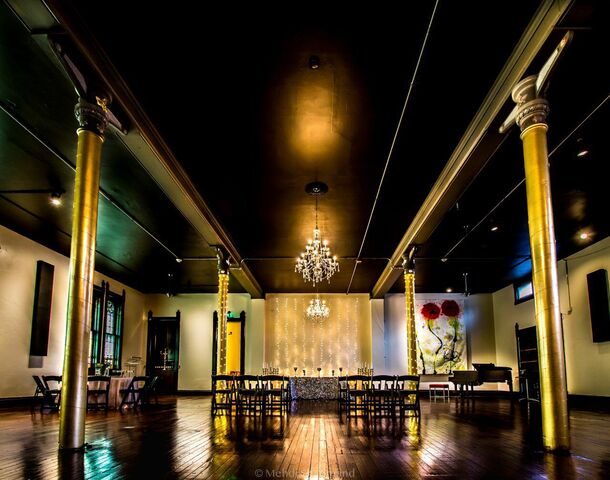 The ballroom is in the basement under the former sanctuary, but still retains high ceilings and the occasional stain glass window. Hardwood floors, heavy columns supporting the ceiling, neutral colored walls, and chandelier lighting round out the decor.
Additional Features
The venue has a luxurious bridal suite and rustic "speakeasy" style grooms quarter available for the wedding party to prepare ahead of the ceremony.
Details
The Cyrus Place Event Center – Website
237 N. East St.
Indianapolis, IN 46204
317-721-4555